---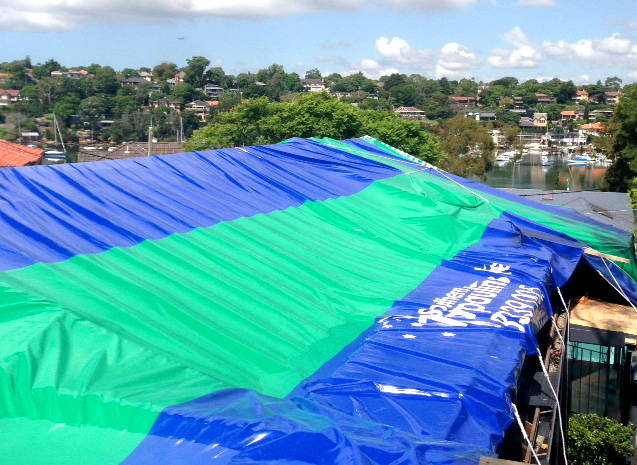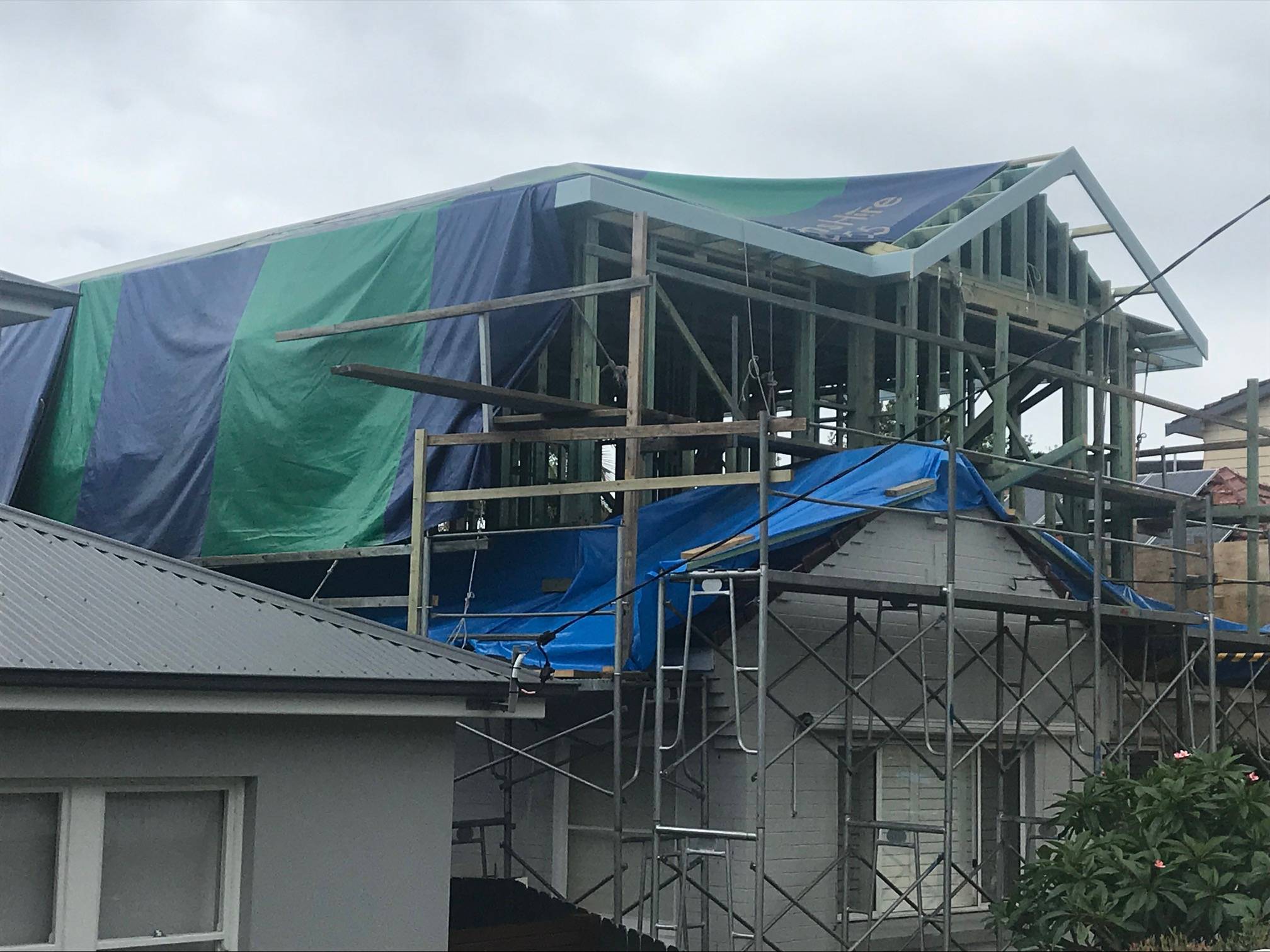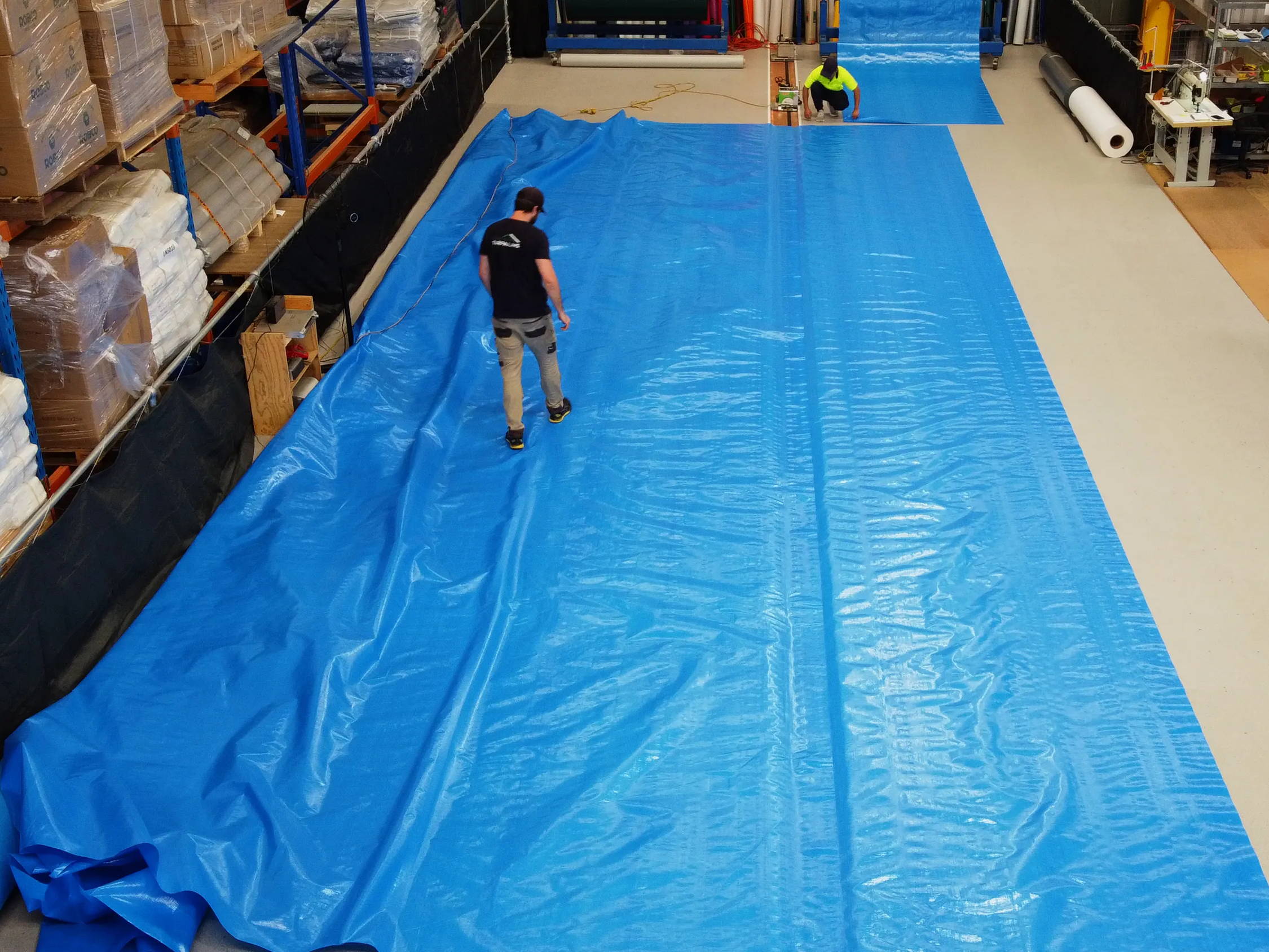 At Southern Tarpaulins we've supplied roof tarps to the building industry for over 20 years.
Generally, PVC tarps are best suited because they will not flap and are more durable and repairable however size is limited due to the weight.
Poly Tarps can be more suitable for short term less exposed jobs as they are more cost effective, available in larger sizes and therefore require less tying down and overlapping. They can also be used for covering timber/ sand etc when they have become well worn.
We have selected our most popular sizes as a guide as every house is different, although if you need more information, please feel free to contact us.
Thanks to our large scale manufacturing and production capabilities, we're able to supply and deliver roof tarps at times within 24 hours* of ordering. Simply call us today on 1300 550 788 to talk to one of our tarp specialists or fill in the form below for a member of our team to call and discuss pricing/delivery options.
*Turn around times will depend on production schedule, public holidays and other variable factors.
ROOF TARP ORDER FORM
Simply fill out the information below and click submit to send us your builders roof tarp order request. Someone from our operations team will give you a call back to confirm all details and collect payment.